"Christmas"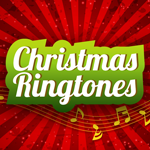 DESCRIPTION
Category: Music
Released: 21 December 2011
Version: 1.0
Size: 4.1 MB
Language: English
Developer: INTO mobiles Ltd.
© Into Mobiles
Description
"Christmas" is the ultimate ringtone application to join in the festive spirit. Select from Voice Tones, Music Tones and Sound Effects to bring a little Christmas magic to your phone.
"Christmas" features sound-alike Voice Tones, wishing you Christmas greetings in the trademark style of top TV characters, as well as classic Christmas carols, pop songs and seasonal sound effects.
"Christmas" enables you to personalize your ringtone and now with iOS 5 you can also change your SMS tone and other custom alerts! With tons of tones to choose from, use Credits to unlock any of the premium content, or select any of the 20 free tones that are already unlocked and ready to use!
Chose the tone you like and the app will deliver it to you via email. Then simply add the file you receive to iTunes, sync with your device and it is ready to use! Alternatively choose the Send to Friend option to send any of the ringtones as a Christmas gift, complete with your own greeting message.
Download "Christmas" today and choose from the best selection of Christmas tones on the App Store, featuring content unavailable in any other application. Merry Christmas users!
Copyright © 2012 Pheonec Co., Ltd. All Rights Reserved
PREVIEWS
Copyright © 2012 Pheonec Co., Ltd. All Rights Reserved