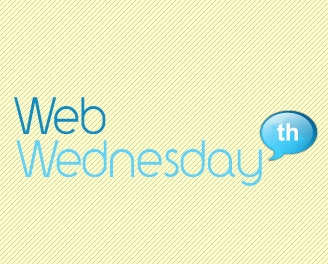 Wed. November 21st 2012 at Route66 for "Navigating the new multi-screen world". The event begins at 7pm. Be sure to bring a stack of name cards ready to network with the movers and shakers in the digital industry in Thailand.
We are pleased to announce the following industry experts that will be sharing with us their views on digital trends, insights as to how users use different devices together, and how it will benefit your business:
1. Media Metrix Multi- Platform Report by comScore2. Navigating the new multi-screen world by
– K. Kornnikar Kleebkaew, Digital Media Manager, L'Oreal Thailand
– K. Sitthiporn Anthawongsa, Multi-device Platform Expert
– K. Komjak Kamthornpasinee, Chief Marketing Officer, Flexmedia Co., Ltd.
– K. Pawoot Pongvitayapanu, Tarad.com and Zocialinc3. DAAT Introduction by K. Siwat Chawareewong, Managing Director, mInteraction and DAAT PresidentMany big prizes from our sponsors, Sansiri, Heineken, SSL.in.th, HUBBA Coworking Space, etc. are to be given away!
See you on the 21st! – WWTH 11.0 Team
งานวันพุธที่ 21 พ.ย. 2555 เวลาหนึ่งทุ่มตรง ที่ Route66 กับ Topic ประเด็นร้อน "Navigating the new multi-screen world" พร้อมมารู้จักเพื่อนใหม่ในแวดวงดิจิตัล ที่สำคัญอย่าลืมพกนามบัตรมาเยอะๆ นะครับ
งานนี้เราได้รับเกียรติจากผู้เชี่ยวชาญในวงการดิจิตอลมาร่วมแชร์ประสบการณ์ ความรู้ เทคนิค และวิสัยทัศน์ของเทรนด์ร้อนนี้ ซึ่งต่อไปจะกลายเป็นประเด็นฮอตของธุรกิจดิจิตอลในอนาคตอันใกล้นี้
1. Media Metrix Multi- Platform Report by comScore
2. Navigating the new multi-screen world by
– K. Kornnikar Kleebkaew, Digital Media Manager, L'Oreal Thailand
– K. Sitthiporn Anthawongsa, Multi-device Platform Expert
– K. Komjak Kamthornpasinee, Chief Marketing Officer, Flexmedia Co., Ltd.
– K. Pawoot Pongvitayapanu, Tarad.com and Zocialinc
3. DAAT Introduction by K. Siwat Chawareewong, Managing Director, mInteraction and DAAT President